Meet your unique companion for business, intelligence & strategy.
Prof. Dr. Uwe Seebacher (MBA, PhD) is one of the world's best known and leading methods and structural scientists. He holds a PhD in economics and business administration. He is Professor of Marketing and Communication at the University of Applied Sciences in Vienna, Professor of Predictive Intelligence at the University of Applied Sciences in Munich and Professor of Data Science and Sales & Distribution Management at IMT in Dubai.
He has more than 30 years of experience as an author, investor, professor and speaker. He is author and editor of more than 50 books and more than 200 academic papers.

Seebacher is a member of the Indian Academy of Management (INDAM), the Institute for Sales and Marketing Automation (IFSMA) and the Expert Advisory Board of the German Association of Industrial Communication (BVIK).
He is CFO at FYNEST International (www.fynest.agency) and at Predictores.ai (www.predictores.ai), a student start-up at Munich University of Applied Sciences in the field of predictive intelligence. He is also involved in other companies as an investor and academic advisor.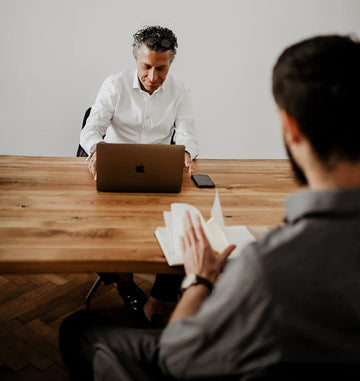 Benefit from Uwe's proven expertise.
Uwe Seebacher has more than 30 years of successful experience as a author, consultant, entrepreneur, investor and manager. For his innovative concepts, initiatives and projects, such as those with Allianz, the European Union, the Austrian Chamber of Commerce, Bayer Leverkusen, BASF and many other SMEs but also globally leading players, he has received various awards, like the Diskobolos Innovation Award from the European Chamber of Commerce, and the Export Award 2016 from the Federal Austrian Chamber of Commerce.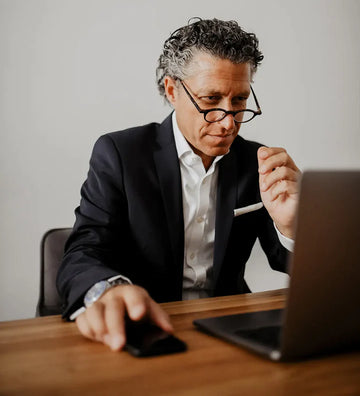 "Uwe is a change manager, companion and innovator!"
Always a pleasure to work with him!
"Uwe is a creative and professional marketing executive who is able to convert complex content into clear and engaging marketing strategies and messages. He is accessible, well structured and very well networked, drawing from his extensive experience across a range of sectors and regions globally. I have known Uwe for a long time and it has always been a real pleasure to work with him."
We were very impressed!
"Being one of 100 foreign offices of the Austria Federal Economic Chamber, ADVANTAGE AUSTRIA Abu Dhabi organizes annual Austria Connect Golf Conferences. For this purpose, Dr. Seebacher was invited as a guest speaker to contribute the view of a large corporation on the topic of Applied Artificial Intelligence and the Internet of Things, from which Austrian SMEs could benefit. We were very impressed by the eloquence and professional expertise of Dr. Seebacher.
Likeable, competent, motivating and loyal top consultant!
"I know my former colleague Dr. Uwe Seebacher from a long and successful collaboration in the Düsseldorf office of Deloitte Consulting. In numerous projects I have got to know him as an extremely likeable, competent, motivating and loyal top consultant. Furthermore, I appreciate his inspiring publications and business ideas. "
Prof. Dr. Hans-Gerd Sevatius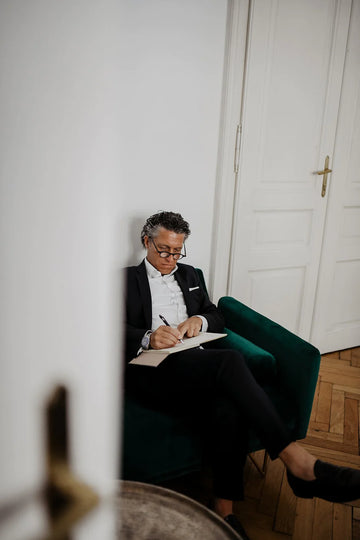 In 2002 Uwe Seebacher founded the first methods consulting company and 2003 his own special interest publishing house. In 2005 Uwe founded the Mental Wellness Company as he realized that aside the physical wellness also the mental wellness will play an ever more important role when it comes to organizational performance.
With leading experts Uwe designed some 30 award winning and often published studies and surveys in innovative and thought-leading topics and areas of expertise.
Methods and Structures
New Business Models
Template-based Management
Data-driven Management
Organizational Etymology
Predictive Intelligence
Media and Publishing
Manufacturing
Services
Co-Founding Partner
VP Sales & Marketing
CHRO, CMO, COO, CRO
Knowledge is a
beginning without an end
Uwe Seebacher is not only your personal advisor but also your mentor and companion.
He coaches many very successful and highly recognized business and political leaders from the background.
Because of his longstanding experience, Uwe supports you and your effective career progressing. He understands that paths are made by walking – with Uwe by your side you will never walk alone nor backwards,
because your success is what counts for him.